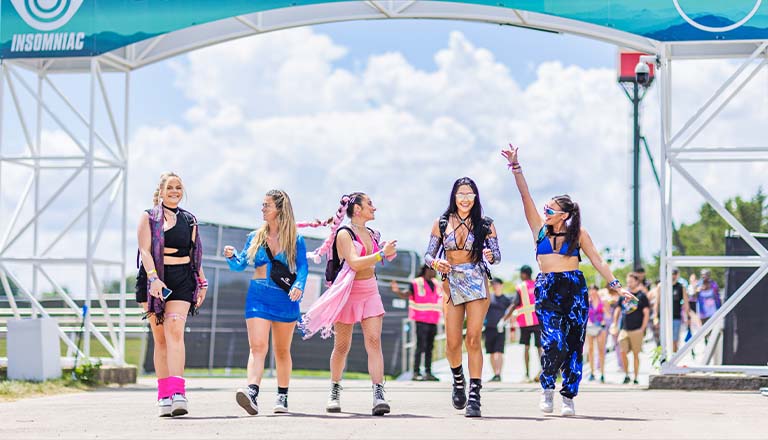 Parking & Shuttles
Shuttles
Take the hassle out of transportation by grabbing an official Moonrise Festival round-trip shuttle pass.
Baltimore:
Shuttles will run continuously starting at 12pm, with a final departure 30 minutes after the music has ended.
Baltimore:
34 Market Place
Baltimore, MD 21202
Washington DC:
Shuttles will pick up at 11:30am from DC, and depart from the festival 30 minutes after music has ended.
DC:
Union Station Bus Terminal
102 H St NE
Washington, DC 20002
Premier Parking
Reduce your time and hassle with Premier Parking. You'll get in and out of the parking lot more easily, which means more time spent enjoying the festival.
General Parking
General parking will be available in multiple lots surrounding the venue. Space is limited, so be sure to carpool, and come early to avoid delays! Note that parking is at the vehicle owner's risk.
Parking Lot Restrictions
The following activities are strictly prohibited in the parking lot and areas surrounding the venue:
Tailgating
Sleeping in your vehicle
Buying/selling tickets
Vandalism, loitering or other illegal behavior
Drinking alcohol
Illegal drug use
Towing
Vehicles must vacate the parking lot each day at the close of the festival. Any vehicles left in the lots past 2am will be towed at the vehicle owner's expense.
Pickup / Drop-Offs
Whether you're ridesharing (Uber/Lyft), taking a taxi, or getting picked up/dropped off by a friend, all guest pick-up/drop-offs must go to the designated Rideshare area, located just a short walk away from the festival entrance. The Rideshare area will be open during all event hours, and up to an hour after the show ends. Please avoid pick-up/drop-offs in surrounding streets and neighborhoods outside the provided Rideshare area.