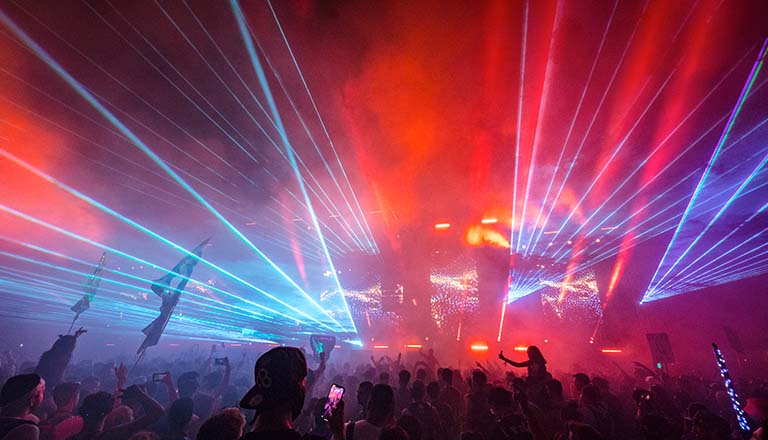 Parking & Shuttles
Parking at Moonrise Festival
Purchase your 2-Day Parking Pass (Festival or Premier) in advance to guarantee your parking spot for the weekend at a reduced rate! Parking at Pimlico is limited and will be prioritized for those with advance parking passes. Make sure to have your hangtag visible or digital parking pass ready upon arrival.
Single Day/Day of show parking will not be guaranteed, and is available on a first come, first served basis. Payment is cash only—debit and credit cards will not be accepted when entering the lot. Carpooling is highly recommended!
Festival & Premier Parking Lots open at 12pm
No Overnight Parking is allowed.
Parking is at the vehicles owner's risk.
2-Day Festival Day Parking
Secure your parking spot for the weekend with a 2-Day Festival Parking pass. 2-Day Festival Parking lots will be located on the western side of Pimlico Race Course off of W Northern Parkway and Park Heights Ave. Follow local traffic direction and signage for Festival/Event Parking as routes may change throughout the day when arriving at the event. Upon arrival, look for the Festival Parking lanes for expedited entry as you enter into the parking lots to avoid additional payment. Carpooling recommended. Festival Parking is available for GA, GA+, and VIP ticket holders.
2-Day Premier Parking
Reduce your time and hassle with a 2-Day Premier Parking pass, which will get you exclusive access to our Premier Lot. Easier access in and out of the parking lot will ensure more time spent enjoying the festival. Premier parking is available for GA, GA+, and VIP ticket holders.
Parking Lot Restrictions
The following activities are strictly prohibited in the parking lot and areas surrounding the venue:
Tailgating
Sleeping in your vehicle
Buying/selling tickets
Vandalism, loitering or other illegal behavior
Drinking alcohol
Illegal drug use
Towing
Vehicles must vacate the parking lot each day at the close of the festival. Any vehicles left in the lots past 2 AM will be towed at the vehicle owner's expense.
Pickup / Drop-Offs
Whether you're ridesharing (Uber/Lyft), taking a taxi, or getting picked up/dropped off by a friend, all guest pick-up/drop-offs must go to the designated Rideshare area, located just a short walk away from the festival entrance. The Rideshare area will be open during all event hours, and up to an hour after the show ends. Please avoid pick-up/drop-offs in surrounding streets and neighborhoods outside the provided Rideshare area.
Rideshare & Drop-Off Address: Intersection of W Northern Pkwy & W Rogers Ave